Frequently Asked Questions
General FAQS
Getting Started
How does the process work?
To get started, schedule a consultation! During your consultation, you will speak with an attorney who will ask you several questions to understand your immigration goals, current circumstances, and personal history. The attorney will then make a plan specific to you, explain the steps and details, and provide an agreement (contract) to sign. Once you sign and pay, we take care of the rest!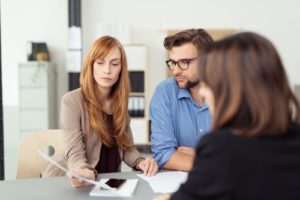 How can I speak with an attorney?
To speak with an attorney, schedule a consultation now!
potential clients can also call or text (505) 466-5600
Do the attorneys speak Spanish?
Yes! If you require assistance in another language we have access to live telephonic interpreters
What kinds of cases do you handle?
Vrapi Weeks is an immigration firm handling affirmative petitions for individuals and families as well as business and employment-based cases. These include, but are not limited to: work permits, green cards and citizenship.  Part of our family and individual work also includes humanitarian protections for crime victims and children.
How much is a consultation?
A consultation with an associate attorney is $95. A consultation with a managing attorney is $150.
How much will my case cost?
The cost of a case depends on many factors, including your personal history and goals. During the consultation your attorney will explain the cost of your case based on their strategy to achieve the results you're looking for. 
Immigration costs fall into two categories: legal fees and filing fees. Legal fees are used by Vrapi to pay for the time of your attorney, legal assistant and administrative support team in completing your case work. Filing fees are paid to the U.S. government and will vary depending on the form(s) you are filing.  For more information on pricing and cost, please see our Filing Fees page.
Do you take payments plans?
The vast majority of our cases are Flat Fee agreements which involve a one-time all inclusive price that is paid up front.  The amount is paid in full and the client will not receive any bills from Vrapi. In some situations when legal work will be done over a period of years, a contract may be broken into stages with two or three lump payments. We do not offer financing services or monthly payment plans.
What documents will I need?
During your consultation your attorney will give you a list of documents needed to prepare your application. To see a sample list of many documents we routinely need, please visit our Documents List page.
If you have any documents you would like your attorney to review with you during the consultation, we encourage you to email them to office@vrapiweeks.com. 
---
Immigration
Who can petition for me? Can I apply through a family member?
Generally, US citizens can file petitions for their spouses, parents, siblings and children (both minors/adults and married/unmarried).  Permanent residents can file petitions for their spouses and children (minor/adult who are unmarried).  If you have more than one family member who can petition for you, our attorneys can discuss what your options are and can provide approximate timeframes and costs for each. 
What are my chances of getting approved or denied?
At Vrapi we have a very high success rate. During the consultation your attorney will explain the case option that is best for you given your unique circumstances. Later, as they prepare your case, your application will be reviewed multiple times by legal assistants and attorneys to ensure that your information is accurate and that the questions are fully answered. There are never guarantees in immigration but our legal team does everything in our power to ensure that your case gets the best outcome possible. 
Sometimes there are no good options for someone hoping to gain status, and other times the risks of deportation are simply too high to proceed. Our attorneys explain all possible outcomes during consultations and help clients pick the path that is best for them, given the risks and benefits involved. 
Do I have to take the Naturalization Test in English?
For naturalization, applicants are generally required to show knowledge of US civics/history and English.  HOWEVER, you may be able to do the exam and interview in your native language depending on how long you have been a permanent resident and how old you are.  The two categories are: 
55+ years old and 15+ years as permanent resident

50+ years old and 20+ years as a permanent resident
If you are 65+ years old and have been a permanent resident for 20+ years, you may also be eligible to study a shorter list of civics and history questions. 
I have a criminal record or was arrested/deported, can you still help me?
If you have criminal or immigration history of any kind, it is vital that you speak with an attorney to fully understand how this may affect your immigration case. Vrapi has handled many successful green card and citizenship cases for individuals with criminal history.  We have extensive experience on cases involving waivers for prior criminal or immigraiton history.  Schedule a consultation with us to see what opportunities may exist for you. 
I am a survivor of domestic violence, can you help me?
Survivors of domestic violence may be eligible to gain status through a Violence Against Women Act (VAWA) self-petition or a U visa. At Vrapi we have experience supporting survivors of domestic violence, sexual assault, and other crimes – regardless of age, gender identity, or sexual orientation. Your case is confidential, and we can help put you on a pathway to safety and security.  To learn more about VAWA and if it might be a pathway to status for you, schedule a consultation with an attorney today.
I was a victim of a crime, can you help me?
Victims of crime may be eligible to receive U-Visas, and victims of human trafficking may qualify for T-Visas. Frequently an immigrant has multiple pathways available to obtain and maintain status, to find the one that will be best for you speak with an attorney in a consultation.
---
News
What is the wait time with COVID-19?
During the COVID-19 pandemic outbreak in New Mexico we are fully open for business! All of our offices in Albuquerque, Santa Fe and Las Cruces are open. We are a cloud-based firm serving some clients in Alaska, Hawaii, and across the world. If you are local and concerned about your health or if you live in a rural area of New Mexico we can still complete your case remotely. Schedule a free phone consultation today to get started.
What does the US Supreme Court Ruling on DACA mean for me?
We are very excited to be filing new DACA applications for the first time! The DACA program is still at great risk, we advise any current Dreamers to renew their applications regularly and any other young immigrants who may be eligible to apply as soon as possible. 
How will the H1-B Travel Ban affect me?
For more information about the H1-B Travel ban, announced 6/22/2020, please visit our article.
How does the Public Charge Rule impact my case?
The new Public Charge rule has added additional obstacles and complexities to applications for Green Cards. Specifically, additional information may be required regarding the immigrant's income, debt, credit score and health insurance. For more information about the Public Charge Rule, announced DATE, please visit our article. 
---

Family & Individual Immigration FAQs
Green Card
What family members may file a petition for me to obtain a green card?
U.S. citizens may file immigration petitions for their spouses, parents, children, and siblings. Green card holders may file immigration petitions for their spouses and unmarried children.
Do I have to leave the U.S. to apply for my green card?
Some persons may complete the entire green card process in the U.S. (Adjustment of Status), and others need to attend an interview in their home country (Consular Processing). If you entered the U.S. with a visa/inspection or if someone filed an immigration petition for you on or before May 1, 2001, you may complete the entire process in the United States.
If I need to leave the U.S. to attend an interview in my home country (Consular Processing), how long will I be out of the country?
In most cases, if everything is prepared well in your case, you will only need to leave the U.S. for approximately 1-2 weeks for your interview.
What if I entered the U.S. unlawfully or had immigration problems in the past?
A waiver may be available for unlawful presence, misrepresentations, or other issues. Do not leave the U.S. before finding out if you need a waiver because not all problems have a waiver, and you could be stuck outside the United States.
Will the changes regarding the "public charge" rule affect my case?
Most immigrants still qualify for a green card even with recent changes regarding whether a person is likely to become a "public charge." Supporting evidence is needed in order to avoid negative "public charge" determinations.
---
Naturalization & Citizenship
Do I have to speak, read, or write English?
You do not have to speak, read, write English if you are at least 50 years old and have been a lawful permanent resident for 20+ years, if you are at least 55 years old and have been a lawful permanent resident for 15+ years, or if you qualify for a disability exception.
What if I have not paid my taxes or owe money to the IRS?
You will need to file your taxes and establish a payment plan for paying any overdue taxes to the IRS.
I am married to a U.S. citizen. How long do I have to wait to apply for naturalization?
If you have been married to and living with your U.S. citizen spouse for at least 3 years, you are eligible for naturalization after 3 years of green card status. Your application may be filed 90 days before the 3-year mark.
I have a DWI. Can I naturalize?
DWIs can definitely affect naturalization. However, you can overcome a DWI by showing positive things you have done with your life since the DWI case.
---
Work Permits
What is the best way to obtain a work permit?
Green card applications, U Visas for victims of crime, and VAWA petitions are the most common ways to obtain work permits for our clients.
How can I get a social security number?
The work permit application includes an option to apply for and receive a social security card along with the work permit. Another option is to apply for a social security number in person at a Social Security Office once you have your work permit.
My friend obtained a work permit by applying for asylum. Can I do that?
If you have a good asylum case, yes. If you don't have an asylum case and are filing it just for a work permit, you will end up in removal (deportation) proceedings and likely be removed. Do not apply for asylum without consulting with an experienced attorney.
Can my employer file an application for a work permit for me?
Possibly. Please see our Business Immigration pages and schedule a consultation with one of our dedicated business immigration attorneys to discuss options for work permits through an employer.
---
Victims of Crime
Does the crime have to be reported to the police?
Yes. If you were a victim of crime, the first step is to report the crime to the police. Then, obtain a copy of the police report so that we can review the report and determine if you are eligible for a U Visa.
Could I still qualify for a U Visa if the person who committed the crime was never arrested?
Yes. U Visas do not require an arrest or conviction of the offender. U Visas only require reporting the crime to law enforcement and assisting in requests from law enforcement.
Can I include my family members in the U Visa petition?
Yes. If you are under 21 years of age, you may include your spouse, children, parents, and unmarried siblings under 18 years of age in your application. If you are 21 years of age or older, you may include your spouse and children under 21 years of age in your application.
What if I have a criminal conviction or had problems with immigration in the past?
Criminal convictions and past immigration problems can definitely affect your U Visa case. However, many past issues may be overcome by applying for a waiver and showing positive things you have done with your life.
---
Waivers
Can I qualify for a green card if I entered the United States without permission and am living in the U.S. unlawfully?
Many persons qualify for a waiver under these circumstances (Form I-601A).
When do I need to apply for a provisional unlawful presence waiver?
The best time to file the waiver is as soon as the family petition is approved and the green card case begins. The provisional unlawful presence waiver needs to be submitted and approved before you depart the United States for an interview in your home country.
How does the government decide if someone can get a provisional waiver for unlawful presence?
The government considers whether your U.S. citizen or lawful permanent resident spouse or parent will suffer extreme hardship if you are separated or if they have to leave the United States to be with you. Although it is a high standard, it can be overcome through careful documentation of the hardship to your family member.
If I need a provisional waiver for unlawful presence, how long will I need to be outside of the United States for my interview in my home country?
The majority of the process is completed in the United States, and the provisional waiver is approved before you leave for your interview. If everything is prepared well in your case, you will only need to leave the U.S. for approximately 1-2 weeks for your interview.
What other types of waivers are available during the immigration process?
Some of the most common additional types of waivers are for bringing family members into the country unlawfully (which immigration officials consider as smuggling), misrepresenting information to immigration officials, criminal convictions, and prior removal orders.
---
Other Services
When does the I-751 removal of conditions application need to be filed?
The application must be filed in the 90 day period before your 2-year green card expires. If you already missed that window, it may be possible to file it late with proof of why you are filing late.
Can I still remove the conditions on my green card if I am divorced from my spouse?
Yes. A waiver is available that allows you to file on your own with documentation of your past relationship.
Can I file a petition on my own if my U.S. citizen or lawful permanent resident spouse is abusive and will not file for me?
Yes. The VAWA petition allows you to file a petition on your own if you are still married to your spouse or have been divorced from your spouse within the last 2 years.
Can DACA renewals still be filed?
Yes. DACA renewals may still be filed. The Supreme Court is expected to issue a decision regarding DACA in 2020, so make sure to get your DACA renewal completed before a decision is issued in case the decision affects DACA renewals going forward.
Am I still a lawful permanent resident if my green card expired?
Yes. Lawful permanent resident status continues even if your card is expired. The best way to obtain proof of your status is by filing for naturalization if you meet all of the requirements for citizenship, and if not, filing an application for the renewal of your green card.
---

Employment & Business Immigration
H-1B Visas
Who can file an H-1B petition?
Only an employer can file an H-1B petition. Foreign national employees cannot file their own H-1B petition.
When should I file a cap-subject H-1B petition?
The earliest date an employer can apply for an H-1B that is subject to the 65,000/20,000 cap is on April 1 for an October 1 start date. In recent years, USCIS has been receiving more than 200,000 petitions for the total 85,000 available visas, so all H-1B visas are exhausted in the first week of April. We recommend that employers begin preparing in late February or early March in order to ensure timely filing.
Can family members join the H-1B foreign national in the United States?
Yes. Spouses and unmarried children under 21 years of age can obtain H-4 status. H-4 status does not permit employment authorization except in limited circumstances, but it does permit study.
---
Permanent Residence
How soon after hiring should a company start the PERM process?
We recommend that a company start the process as soon as possible. The process can be lengthy, and starting soon may mean that the process can be finished before needing to file nonimmigrant visa extensions, thus saving considerable costs.
I have been recruiting for the position for awhile. Can I use that recruitment effort in the PERM process?
Most likely no. The Department of Labor has strict recruitment steps that must be undertaken. Most employers do not typically recruit in the way DOL requires or in the timeframes required by the regulation, so the likelihood is you will have to rerecruit for the position.
Can family members be included in the process?
Yes. The spouse and unmarried children under 21 years of age are automatically included as "derivative beneficiaries". We can ensure that the entire family completes the process together.
How much time do HR staff have to dedicate to the permanent residence process for our foreign national talent?
Clients of Noble Vrapi find that with our assistance they spend very little time on their immigration matters. We provide a high degree of support and availability to employers and HR professionals so they can focus on running their organizations and leave the immigration hurdles to us.
---
Healthcare Professionals
When should I start the J-1 Physician Waiver process?
It is best practice to make your hiring decisions by the beginning of summer in the year preceding the projected hire year. Waiver applications can be submitted in September for potential start dates the following July. Waiver applications can be time consuming and document heavy, so give yourself plenty of time.
Can I apply for an H-1B visa as soon as the waiver is approved?
Yes. H-1B visas for those who obtain J-1 Physician Waivers are exempt from the numerical cap.
Do I have to go through the same permanent residence process for physical therapists and nurses?
No. Physical therapists and nurses can be petitioned by employers using more lenient rules making the process much faster and simpler.
---
International Recruitment & Pre-Hire Advising
We found the ideal candidate, but we want them to start in two weeks. Can we do that?
It depends. If they already have H-1B status, you may be able to have them start work the day the change of employer petition is filed. If they have another form of work permit such as Optional Practical Training (OPT), they may begin work immediately, but you must ensure the visa petition you file is approved before the other type of work permit expires.
Should I even consider foreign national candidates? The process seems so daunting.
The process can indeed be very daunting, but with proper immigration legal help, it consumes very little energy on the part of employers and HR professionals. In addition, you may be violating the law if you discriminate based on national origin.
Is the H-1B visa the only option I have when considering foreign talent?
No. Professionals from Canada and Mexico are eligible for the TN visa, which is much easier to obtain. Also, many candidates are eligible for other types of visas such as O-1, E-3 (Australians), etc.
---
Higher Education Professionals
We routinely receive immigration questions from faculty candidates that we cannot answer. Can you help?
Yes. We work very closely with our university clients in providing clear answers to questions so that both parties can focus on what is important and not worry about the immigration barriers.
We hired a foreign national assistant professor to start in August, but the H-1B cap has been reached for this fiscal year. Can we still petition for this faculty?
Yes. Institutions of higher education are exempt from the H-1B numerical cap so you can file H-1B petitions year-round.
I am engaging in groundbreaking research. What immigration options do I have?
You have many options to permanent residence whether you self-petition (EB-1 extraordinary ability and national interest waiver petitions) or whether a university or other research institution petitions for you (EB-2 competitive recruitment PERM or EB-1B outstanding researcher or professor petitions).
---
Other Services
HSI agents came to my business and served a notice of I-9 inspection. What should I do?
You should call us immediately. Most notices of inspection (NOI) have a 72 hour deadline. You need an experienced professional to review all your documents before turning them over to HSI.
How long is R-1 status valid?
R-1 status can be granted for a maximum of 5 years. If a longer stay is desired, the religious organization can file an I-360 petition to obtain permanent residence for the religious worker.
Does my employer need to file a petition for my TN visa?
It depends. If you are in the United States and are seeking a change of status or extension of TN status, the employer is required to file a petition. However, if you are seeking a visa or admission from abroad, no petition is necessary by an employer. An employment letter from the employer is necessary.
---